About this Site
The Author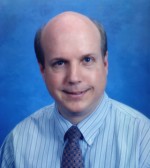 This website is authored by Stephen M. Hladky. Stephen lives in Southern California, USA, where he attends an evangelical Bible based non-denominational church. He works as a technician in the micro-electronics industry.
Scripture References
All scripture quotations, unless otherwise indicated, are taken from the New King James Version. Copyright © 1982 by Thomas Nelson, Inc. Used by permission. All rights reserved.
Copyright Notice
Copyright © 2003, 2012, 2013, 2015, 2017, 2019 Stephen M. Hladky
All rights relinquished. The author releases all material on this website into the public domain. The free and independent re-distribution of this material is encouraged. All NKJV scripture quotations remain under copyright by Thomas Nelson, Inc. and are subject to the terms and conditions set by Thomas Nelson, Inc.
Downloads
This entire website may be downloaded for off-line viewing or other uses. More info.